About SmithcommS New England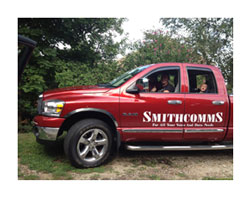 SmithcommS is a New England-based full service telecommunications company that provides large and small businesses with custom solutions. Our commitment to customer service is unsurpassed in the industry – and our business has been built on it. SmithcommS doesn't employ sales representatives; we grow through referrals from satisfied clients. Our technicians are certified on more than 20 voice and data platforms. SmithcommS has the expertise for all your voice and data needs.
Meet John Smith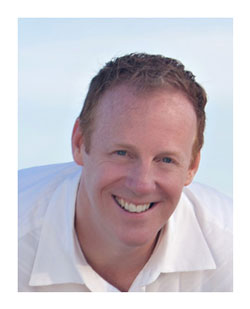 John A. Smith C.E.O. and founder of SmithcommS, LLC has more than 30 years of experience in the voice and data field as well as video surveillance and structured wiring.
John started SmithcommS in 2009 after working for many years in a small family owned company. John worked many nights and weekends throughout his High School and College years and then full time as an adult learning and honing his skills in every aspect of the field.
John is the youngest of eight children. He loved growing up in such a big family and says, though there were definately tough times, he wouldn't change it for anything. He believes the experience sparked his ambition and confidence to accomplish all he has. In addition, he also says that growing up in that environment taught him how to communicate effectively with others and to know the value of trustworthiness.
John says SmithcommS is built on a foundation of honesty and integrity. He hand picked each employee that works for SmithcommS based on these attributes. He wants everyone who does business with SmithcommS to know that what a SmithcommS employee tells them is the truth and is best for the customer. John feels that if SmithcommS does this the customers will be happy (and as the old commercial goes ) they will tell two friends and they will tell two friends and so on .
John enjoys hockey and baseball and used to compete competitively when he was in High School and College. (ask him, I am sure he will tell you about it ).
Our Services
We provide consultation, hardware, maintenance, day-to-day moves, adds and changes, carrier-based services and 24-hour service.
Areas of Expertise
Cost reduction telecom analysis
PBX and key systems sales, installation and maintenance
VoIP and MPLS design and implementation
Multi-site networking
Voice, data and fiber-optic cabling solutions
Network assessment, analysis and project management
Consulting and design services
Carrier based products, including local, long distance, PRI/T-1 and internet provisioning
Video Surveillance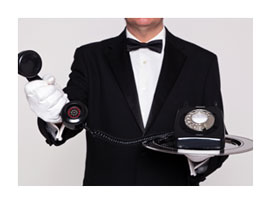 At SmithcommS, our satisfied customers are our most valuable assets. And when you're our customer, you're treated like you're our only customer.